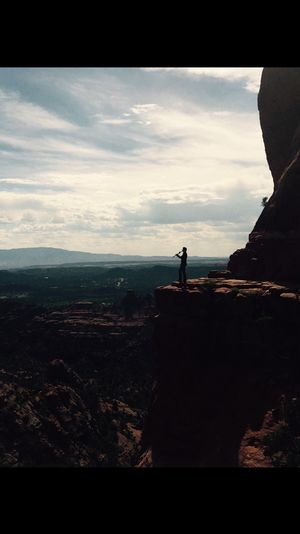 ABOUT TIMOTHY J.P. GOMEZ
          Award-winning musician Timothy J.P. Gomez is a composer, performer, and educator of the Native American Style Flute. Timothy integrates world music with the depth and emotional impact of the Romantic Era to reflect his awe of nature and aptitude for immense empathy. Human connection and kinship with the Earth are reoccurring themes in his music, and his heartfelt melodies capture the imagination and transport the listener to another world. Timothy's technical abilities impart a fluidity and intricacy to his music and spur his creativity to produce a playing style recognizable as distinctly his own.
          Timothy grew up in the desert landscape on the outskirts of El Paso, TX, where he fell in love with the Native Flute and the dreamlike terrain beyond his door. After playing privately for friends and family for many years, Timothy was finally convinced to share his gift with the world. In 2014, Timothy released his debut album, The Awakening, an acoustic Native Style Flute album focused on his wanderings through nature and self-reflection on life's trials and triumphs. His album received 2 nominations at the Indian Summer Music Awards, with his song "Sacred Saguaro" securing the 2015 win in its category.
          Currently, Timothy performs at festivals and concerts throughout the USA. He also offers one-on-one private online sessions assisting others in expanding their skill level on the Native American Style Flute. During events, Timothy holds workshops and offers private lessons, where he has been privileged to assist many flute players on their musical pursuits. He continues his mission to inspire conservation and a love of adventure through his musical compositions.